Napa Valley and its world-famous pastoral beauty need not be solely for a momentary escape. Wine country can certainly be one's permanent and extraordinarily luxurious residence too.


Eight Palms
, in picture-perfect St. Helena, is a bespoke countryside retreat that was initially purchased by Restoration Hardware CEO Gary Friedman in 2013. He then decided to turn the property into a two-year design project, transforming the home into a stunning estate and a living emblem of RH's product catalog.
The magnificent home is just as wonderful as its surroundings. Natural elements are seamlessly incorporated throughout the grounds in the form of breathtaking vineyard views and palm trees standing like arboreal towers decorating and guarding over the walled-in property's spectacular pool.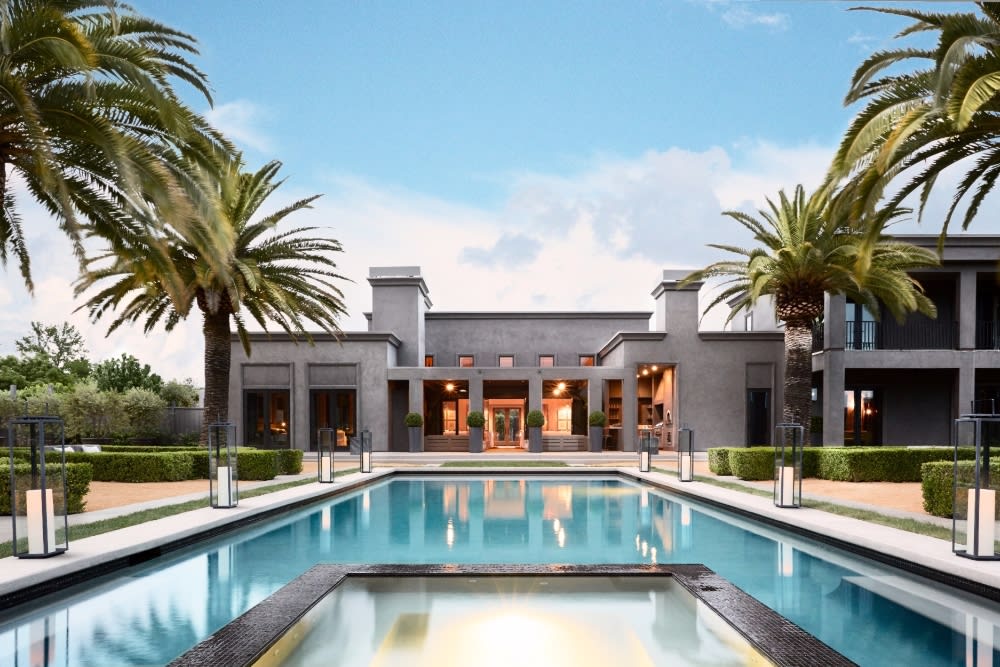 Eight-foot black gates adorned with ornate brass hardware, along with a spacious entry courtyard, provide an elegant entrance to the Napa Valley property. The sprawling mansion was renovated by the furnishing company's design team led by Friedman himself, evidenced by the clean and precise lines, fixed symmetry and meticulous minimalist details including a neutral palette highlighting muted colors such as gray, that are consistent thought the spaces, resulting in a harmonious and serene-looking urban sanctuary.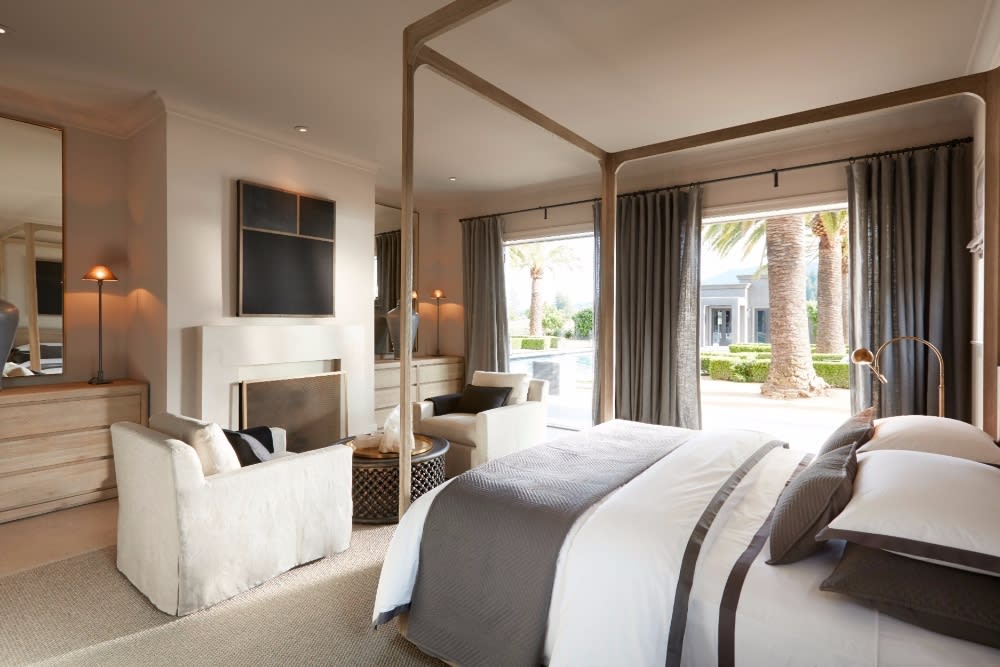 The 5,772-square foot home features six bedrooms with a master suite that boasts a striking four-post bed, fireplace, and a spa-caliber bathroom without any common hardware framing that allows the glass to seamlessly float, creating an openly luxurious space. The guest rooms, on the other hand, are almost identical with the master suite and are accompanied by private outdoor showers and landscaped gardens.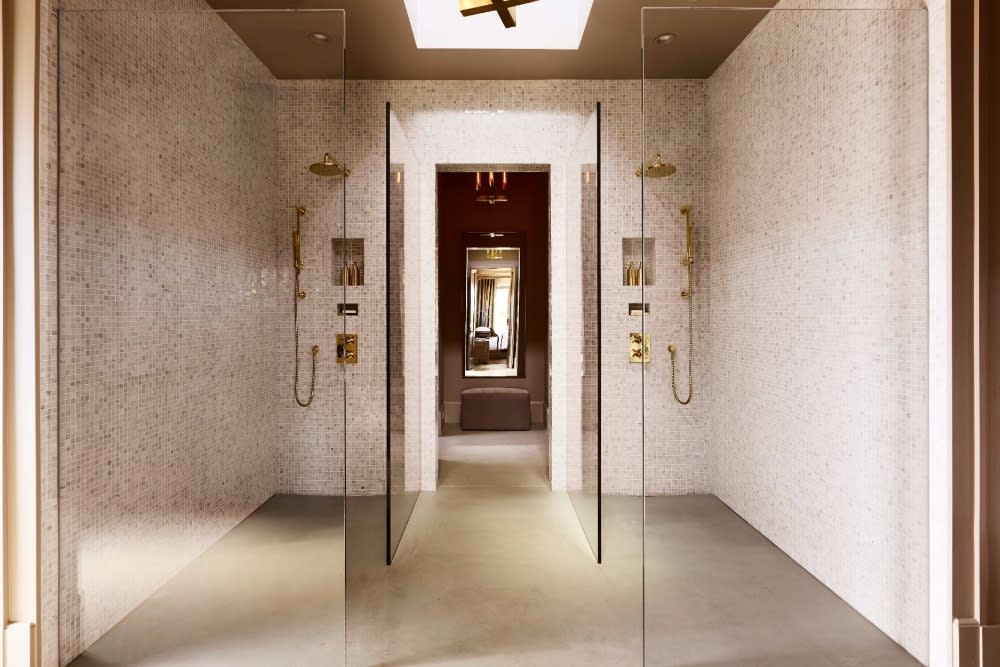 A wine country estate will, of course, need a state-of-the-art kitchen for everyday gourmet food and wine pairings. The kitchen comes with custom cabinetry, RH kitchenware and Wolf and Sub-Zero appliances.
The great room has certainly earned its name with its 16-foot, contemporary boxed ceilings, and a striking gas wood-burning fireplace. The dining area features what is perhaps, the home's Napa Valley stamp –a glorious, floor-to-ceiling wine vault.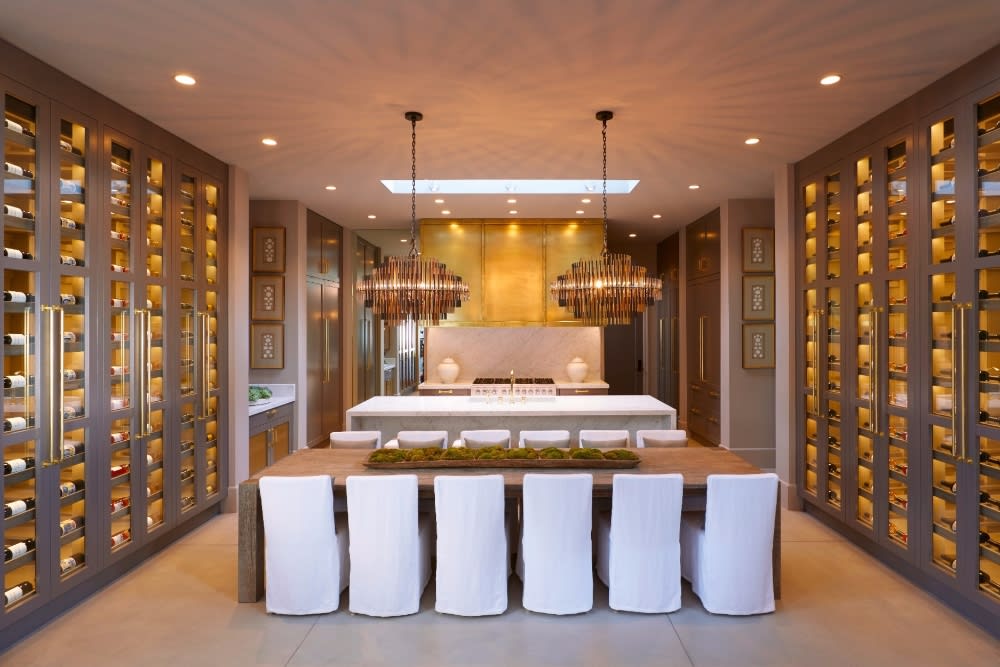 A home situated in a famed vacation spot also features resort-like amenities. One can take a dip in a dazzling swimming pool fringed by palm trees and hedged-in chaise lounges near a loggia, complete with an alfresco kitchen, organic vegetable garden, and a sitting area with a fireplace. A massage table with gorgeous vineyard views also await guests, as well as a free-standing, 630-square-foot one-bedroom guest house with a full bathroom, kitchenette and a terrace that looks out over Napa Valley's landscape.